Electric Vehicle
EV Charging Points
Roberts & Co Electrical Ltd are Devon's leading independent EV charge point installers, fully qualified and authorised installer of Hypervolt, Rolec, Zappi, Andersen, Pod Point & Sync EV charging points. We've installed charging points across Exeter and Devon. Being OLEV approved since 2016 we have become specialists in this field. Prices start from £650 for a fully installed charge point, subject to approval of the government OLEV (Office for Zero Emissions Vehicles) grant.
Let Roberts & Co Electrical Ltd establish your eligibility for the OZEV grant, provide advice and ensure that all of the appropriate paperwork is in place to make the grant process seamless. The subsidy can contribute up to £350 towards towards your installation costs (capped at 75%)
Our home charge units offer customers the fastest and safest way to recharge their vehicles at home and at work. As specialist installers we are keen to offer solutions to homeowners with more complex installations that other companies are unable to assist with.
Authorised Installers, Devon
Rolec
Zappi
Andersen
Pod Point
Sync EV
Hypervolt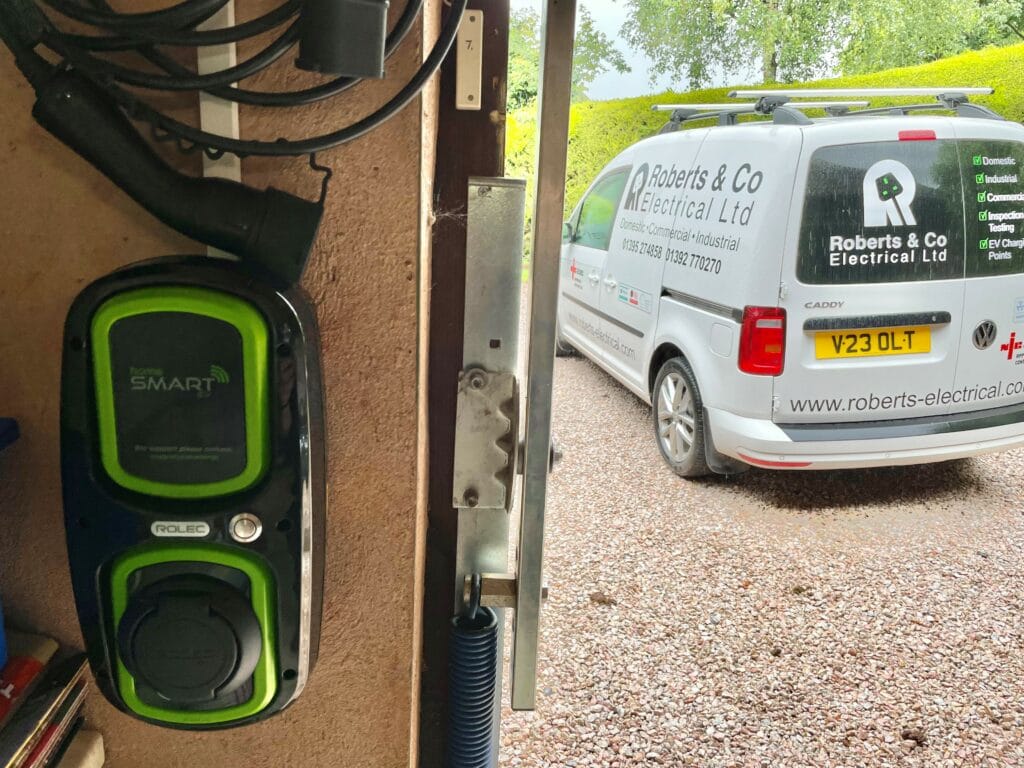 ---
---
We make charging your electric vehicle easy. Following a free home survey we'll suggest the best solution for you and provide you with a tidy and professional installation.
Want to apply for a grant?
Complete the relvant survey and find out how much you can save!
---
Home Charger
Looking for a grant to have a charging point installed at home?
Work Place Charger
Looking for a grant to have a charging point installed in a work place?
Get in touch
Call us today
We are always happy to talk through your project and advise on any electrical problems.