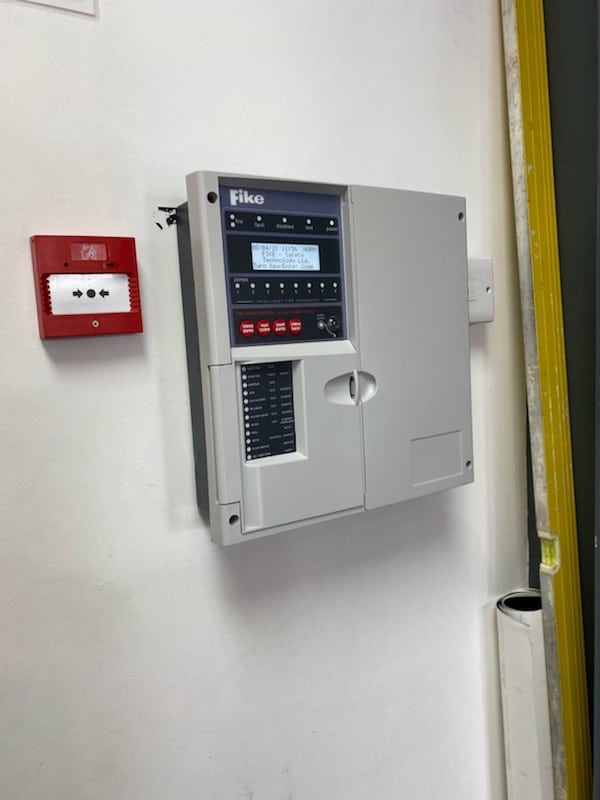 Conventional fire alarm systems
Conventional fire alarm systems are the entry level for most fire system requirements. These alarms are suitable for small offices, nurseries, small hotels, warehouses, shops and any small business.
Twin wire fire alarm systems
Twin wire fire alarm systems are similar to a conventional system as they have detection zones. The main advantage of twin-wire systems is you can put sounders on the detection circuit which means you can save on the cost of having to wire additional sounder circuits.
Addressable fire alarm systems
Addressable fire systems transmit data over the detection circuit that provides intricate information for the user including the exact location of the fire. Addressable fire alarm systems are ideal for larger premises such as hotels, office blocks and large factories.
Wireless (radio) fire alarm systems
Radio fire alarms (also known as wireless fire alarms) are the same as a standard analogue addressable fire alarm system but with the advantage of no wires to interlink the detection and sounders. Wireless fire alarms are ideal for premises with multiple buildings such as schools, colleges or science parks.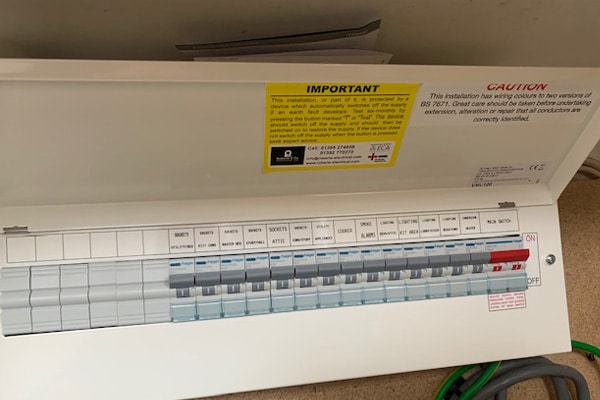 Domestic
Electrical Services
Roberts & Co can deal with all types of electrical installations and work in and around your home, from simple jobs to complete rewires.
All our Devon electricians are fully qualified and accredited and can ensure that you comply with all the latest electrical safety regulations.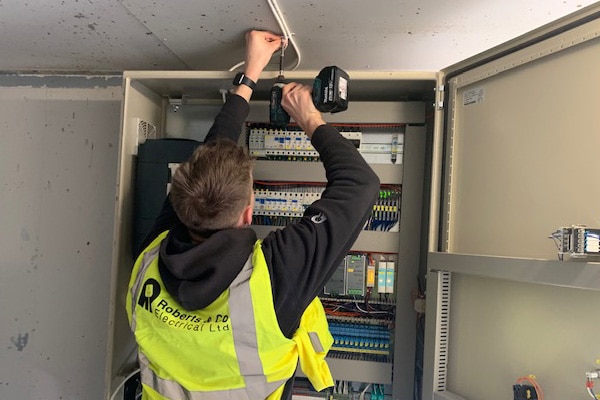 Commercial
Electrical Services
If you are looking for a professional, reliable electrical service for your business in the Exeter area, then look no further.
Our fully qualified team of electricians can deal with anything from the smallest repair to a complete electrical system design and rewire.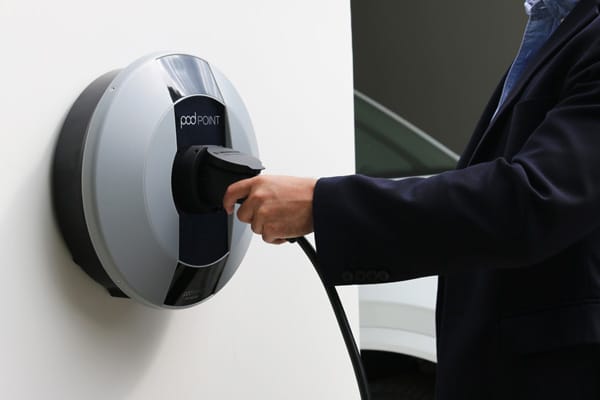 Electric
Vehicle Services
Devon's leading independent EV charge point installers, fully qualified, authorised and OLEV approved. Installers of Hypervolt, Rolec, Zappi, Pod Point, Sync Ev and Andersen charging points.
Following a free home survey we'll suggest the best solution for you and provide you with a tidy and professional installation.
Get in touch
Call us today
We are always happy to talk through your project and advise on any electrical problems.