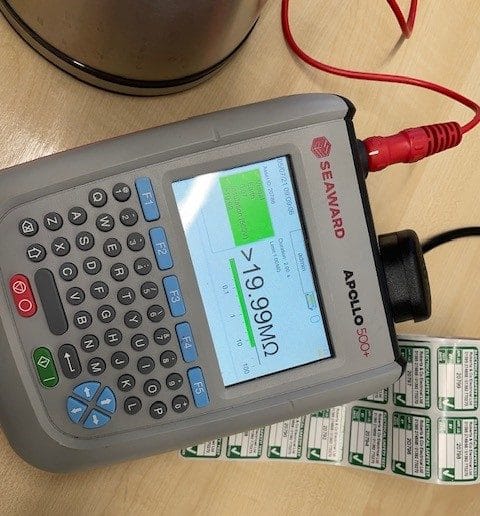 PAT Testing Devon
We are NICEIC approved for all your PAT testing needs
A portable appliance is classed as any piece of equipment which can be connected to the supply by means of a plug and socket arrangement (be it 13-amp or any other). It must be maintained to be safe at all times. Testing of portable appliances is also referred to as pat testing, P.A.T. or simply PAT.
---
Visual inspection
Firstly we carry out a visual inspection of the appliance checking:
---
Testing the appliance
Then, subject to the appliance passing the visual inspection, we connect it to the PAT Tester which checks:
1
Earth
Continuity
A little bit of text to go here?
2
Insulation
Resistance
A little bit of text to go here?
3
Polarity – Power leads only
A little bit of text to go here?
---
The Results
Each appliance is then labelled with a PASS/FAIL vinyl label and the results are logged. Each item has its own unique asset register number.
---
Testing IT Equipment
Due to the delicate nature of IT equipment, a reduced current is applied to these appliances.
Any appliance that fails the test will be brought to your attention.
---
Test Results
Having completed testing, the results are presented in a report which includes the following:
Asset Register
(inventory of all items tested)
Test Data
(details and result readings of all tests carried out on each appliance)
Failure Sheet
(a listing of any failures encountered, showing reason for failure)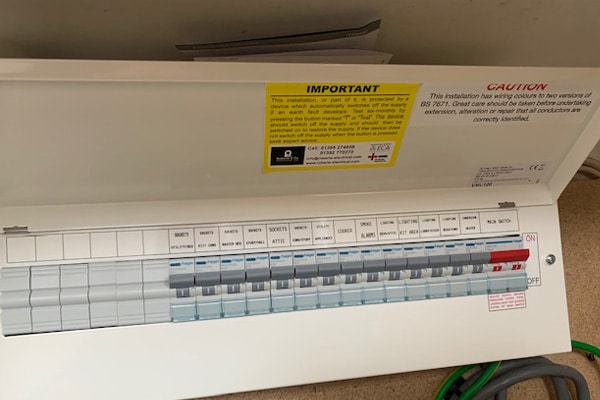 Domestic
Electrical Services
Roberts & Co can deal with all types of electrical installations and work in and around your home, from simple jobs to complete rewires.
All our Devon electricians are fully qualified and accredited and can ensure that you comply with all the latest electrical safety regulations.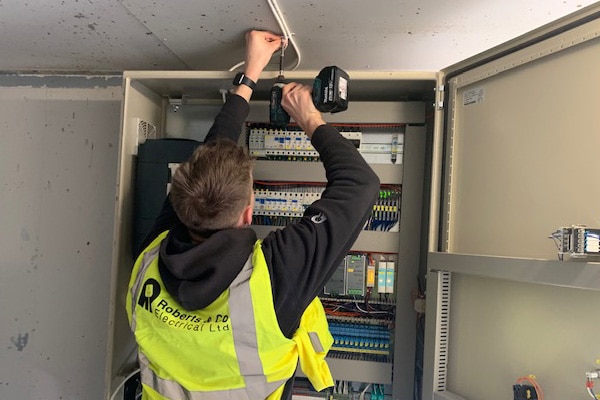 Commercial
Electrical Services
If you are looking for a professional, reliable electrical service for your business in the Exeter area, then look no further.
Our fully qualified team of electricians can deal with anything from the smallest repair to a complete electrical system design and rewire.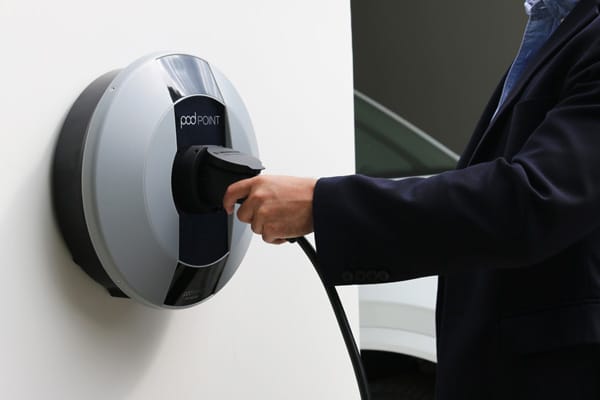 Electric
Vehicle Services
Devon's leading independent EV charge point installers, fully qualified, authorised and OLEV approved. Installers of Hypervolt, Rolec, Zappi, Pod Point, Sync Ev and Andersen charging points.
Following a free home survey we'll suggest the best solution for you and provide you with a tidy and professional installation.
Get in touch
Call us today
We are always happy to talk through your project and advise on any electrical problems.