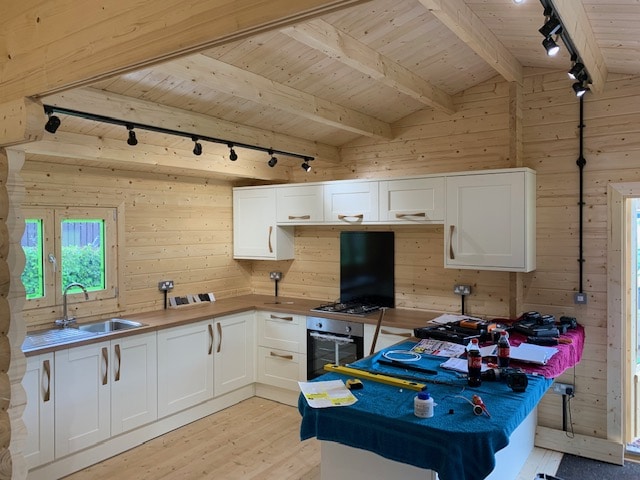 House Rewires
How can you tell if your home electrics need a rewire
If you're viewing a house – or maybe have already moved in – what basic checks can you make to find out if the electrics need rewiring? As a rule, only testing can tell you that. But there are warning signs that you can look for.
Things to look out for
Obvious signs of damage to socket-outlets, switches, and lights.
Signs of overheating at socket-outlets.
How many socket-outlets are there in each room? If there are only one or two, or they are single sockets. It could be an indication that the installation may be quite old.
The use of extension leads and socket outlet adaptors.
Are the socket-outlets of the round pin type? If so, the installation is very old.
Round light switches and braided flex hanging from ceiling roses to light fittings, black switches and sockets mounted in skirting boards
Check the fuse box – just because it looks new doesn't mean it is – it may have had just a fuse box change, so check the rest of the installation as well.
Has it got rewirable fuses? These have not been installed in new installations for many years.
If the fuse box has a wooden back, cast iron switches, or a haphazard mixture of fuses it is likely that it dates back to before the 1960s and will need to be replaced.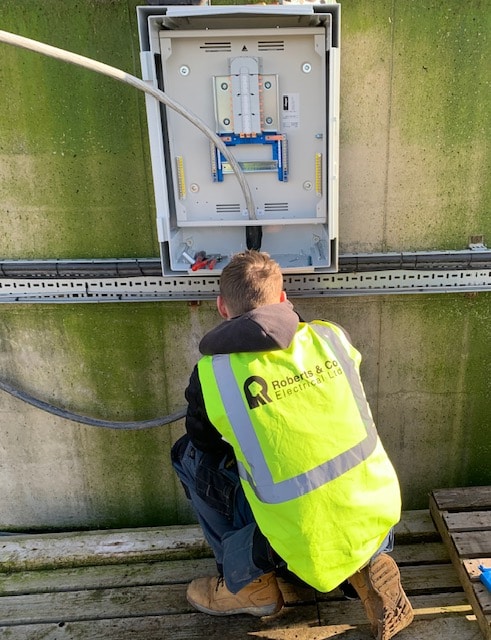 If you would like your house electrics checked professionally or house rewired please call your friendly, local electrician we are happy to advise – Roberts & Co Electrical Ltd – 01392 770270.
We are are Exeter and Exmouth based electricians and work throughout Devon. We are NICEIC approved electricians and offer good value and good service.
Get in touch
Call us today
We are always happy to talk through your project and advise on any electrical problems.